<!============START LEFT COLUMN===========>

Read the official CT Review
See the Special Offer
by Clicking Here
Click Here For NEW Computer Stuff Store
<!=============START PHONE===================>


Smart Pages
AnyWho
Worldwide

<!===============END PHONE=================>
<!==============START STORE==================>

<!==============END STORE==================>

<!============END LEFT COLUMN=======================> <!===============START MIDDLE COLUMN================>

<!============START INTRO====================>
Legal Notices for http://www.computertutorne.com
All content and images contained on the pages of this web site are the property of http://www.computertutorne.com, a division of De Bevoise & Associates. Copyright ©Computer Tutor.
Information contained on http://www.computertutorne.com is provided for entertainment and general information purposes only. Content is subject to change without notice.
Opinions expressed by the writers of articles appearing on this web site reflect the views of the authors, not necessarily those of the staff of http://www.computertutorne.com.
Articles may contain recommendations that are subject to change at any time. These recommendations are provided only as a guide. It is always the user's responsibility, by law, to read and follow all current manufacturer's instructions/directions. Due to constantly changing labels and product registrations, some of the recommendations given may no longer be legal or valid by the time you read them. If any information in these recommendations disagrees with the manufacturer's instructions, the recommendation must be disregarded. No endorsement is intended for products mentioned, nor is criticism meant for products not mentioned. The author(s) and Computer Tutor assume no liability resulting from the use of these recommendations.
Correspondance of any kind (e-mail, letters, etc.) submitted to http://www.computertutorne.com will be considered to be non-confidential. This web site reserves the right to reproduce, in whole or in part, such information and/or disclose it to other parties without restriction.
Computer Tutor will not be held liable in any way for direct or indirect consequential damages that may result as a result of the use of this web site or any information, written or implied - including typos, contained herein.
This web site will not be held liable in any way for the content of web sites connected (linked) to http://www.computertutorne.com but published by other parties. In providing links to these sites, http://www.computertutorne.com neither endorses the publishers nor attests to the accuracy of their information.
The following information is available at the Privacy Statement Page.
Choice/Opt-Out
Correct/Update
Contacting the Web Site
If you have any questions about these legal notices, the practices of this site, or your dealings with this web site, you can contact Lee De Bevoise De Bevoise & Associates 607 Pine St. Friend, NE 68359 402-947-9311


Spanish or German or Italian
[FreeTranslation.com]
<!==============END ARTICLE==================>
© Computer Tutor
---
---
---

Read the official CT Review & See the Special Offer by Clicking Here
---
Download & Try Glary Utilities Pro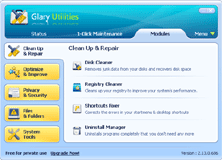 ---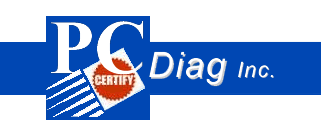 Your source for PC Diagnostic Tools and Test Kits

---

This site rated ALL AGES by


& ICRA

Member Site Home | Hardware Info | Software Info | Product Reviews
Software Downloads
Links | How-To Tips
Privacy Policy | Disclaimer
Site Map | Top |

<!===============END MIDDLE COLUMN=================> <!===============START RIGHT COLUMN=================>